Terms & Conditions
All material found in the pages of this Website is protected under the copyright laws of UAE
All material found in the pages of this Website is protected under the copyright laws of UAE, UK and of other countries. Certain names, words, titles, phrases, logos, icons, graphics or designs in the pages of this Website may constitute trade-names, trade-marks or service marks of Ramada Plaza Deira. ("Ramada Plaza Deira") or its affiliates, or Ramada Plaza Deira or its affiliates may have been licensed to use them. The display of trademarks, trade names or service marks on pages at this Website does not imply that a license of any kind has been granted to anyone else.
You are free to download the material posted on this Website for non-commercial purposes, to store it temporarily on a single computer, and to print it solely for your own personal purposes. You agree that you do not acquire any ownership rights in any downloaded content. You may not distribute copies of the material for any purpose or 'frame' it in any site you create or operate. You agree to abide by all copyright notices, information and restrictions contained in any content on this Website.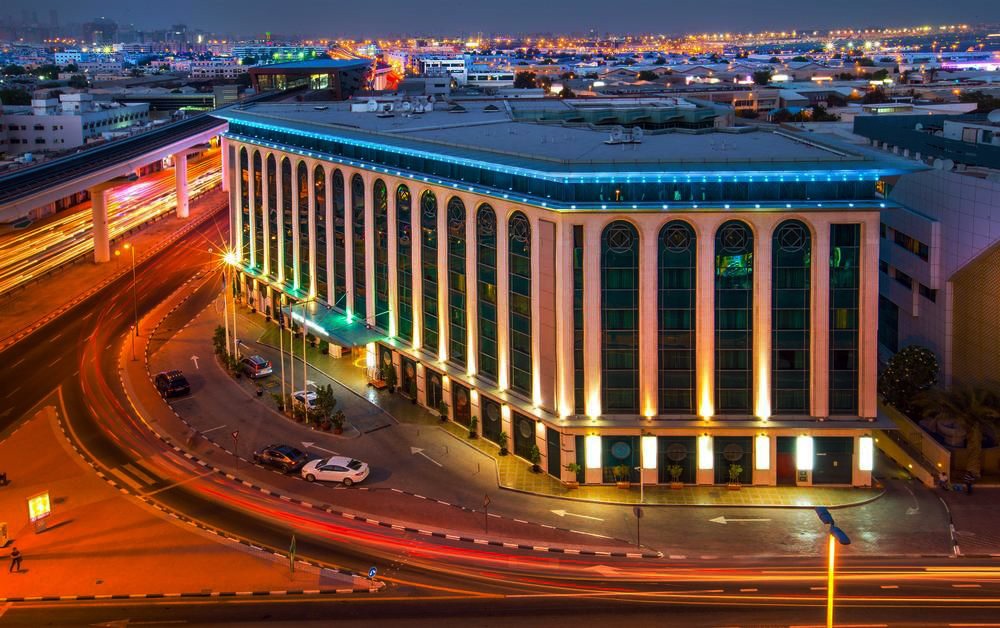 Any unauthorized downloading, transmission, republication or other copying or modification of material posted on this Website, including trademarks, trade names and service marks, may violate federal, common or civil law trade-mark law and copyright law, and may result in legal action.
Ramada Plaza Deira Reserves the right to take legal action against any unauthorized use of the trade-names, trademarks and images of Ramada Plaza Deira and its affiliates found on this website.
DISCLAIMER OF WARRANTIES
Ramada Plaza Deira has compiled the information on this Website for the use of guests, prospective guests and travel professionals. The information, material and software algorithms contained in this Website or which may be downloaded from this Website, including text, graphics and hyperlinks, are provided 'as is' and 'as available'.
The information and material contained in this Website are believed to be accurate and complete at the time of their posting. Although Ramada Plaza Deira attempts to ensure that all information and material remain current and accurate, they are subject to change without notice and Ramada Plaza Deira does not warrant their accuracy, completeness and currency at all times.
In addition, Ramada Plaza Deira does not warrant the accuracy, adequacy or completeness of software algorithms and expressly disclaims liability for errors or omissions in any software algorithms.
No warranty of any kind, implied, express or statutory, including but not limited to warranties as to non-infringement of intellectual property rights or third party rights, title, latent defects, uninterrupted service, merchantability, fitness for a particular purpose and freedom from computer viruses, is given in conjunction with the information, materials and software algorithms.
EXCLUSION OF LIABILITY
In no event will Ramada Plaza Deira be liable for any damages, including without limitation, direct or indirect, special, incidental, moral or consequential damages, loss of profits, opportunities or information or for expenses arising in connection with this Website, any software algorithms available on this Website, nor with any hyperlinked website or for the use of or the inability to use such material, software algorithms or hyperlinked website by interruption, defect, delay in operation or transmission, computer virus or line or system failure, even if Ramada Plaza Deira is advised of the possibility of such damages, losses or expenses. Software algorithms made available and hyperlinks to other Internet resources are at your own risk. The content, accuracy, opinions expressed, and other links provided by these software algorithms and resources are not investigated, verified, monitored, or endorsed by Ramada Plaza Deira.
LINKS TO THIRD PARTY WEBSITES
Ramada Plaza Deira does not control any third party website and is therefore not responsible for the content of any linked website or any link contained in a linked website. Ramada Plaza Deira provides such links only as a convenience to you and the inclusion of any link does not imply endorsement, investigation or verification by Ramada Plaza Deira of the linked website or any information contained in it.
NO UNLAWFUL OR PROHIBITED USE
As a condition of your use of this Website, you warrant to Ramada Plaza Deira that you will not use this Website for any purpose that is unlawful or prohibited by these terms, conditions, and notices. Although Ramada Plaza Deira may from time to time monitor or review discussions, chats, postings, transmissions, bulletin boards, and the like on this Website, Ramada Plaza Deira is under no obligation to do so and assumes no responsibility or liability arising from the content of any such locations nor for any error, defamation, libel, slander, omission, falsehood, obscenity, pornography, profanity, danger, or inaccuracy contained in any information within such locations on the Website. You are prohibited from posting or transmitting any unlawful, threatening, libellous, defamatory, obscene, scandalous, inflammatory, pornographic, or profane material or any material that could constitute or encourage conduct that would be considered a criminal offense, give rise to civil liability, or otherwise violate any law. Ramada Plaza Deira will fully cooperate with any law enforcement authorities or court order requesting or directing Ramada Plaza Deira to disclose the identity of anyone posting any such information or materials